Tickets
Tickets
Tickets
Tickets
Tickets
Tickets
Tickets
Tickets
Tickets
Tickets
Tickets
Tickets
Tickets
Tickets
Tickets
Tickets
Tickets
Tickets
Tickets
Tickets
KEI-leader
As a KEI-leader you are responsible for a group of prospective students during the KEI-week! As a KEI-leader, you commit yourself to a week of teaching the KEI-participants everything about studying in Groningen.
REGISTER AS A KEI-LEADER?
Registrations are open from 11 till 13 May 2022. You can register as a KEI-leader alone or with one or two friends (in summary, you are leader of a group with a maximum of two persons!), so be sure to ask all your friends to register as KEI-leader! Sign up via the following link.
WHAT DOES IT MEAN TO BE A KEI-LEADER?
What are your duties and responsibilities? And how do you ensure that your KEI-kids will never forget you? To start, as a KEI-leader you show how much fun it is to be a student in Groningen. You know all the nice places in Groningen and you take your KEI-kids everywhere with you. In addition, you try to create a good atmosphere and a close bond with the whole group. For the KEI-participants, the group members are often the first contact with new people in Groningen. You will try to answer the questions that prospective students will probably have and you take them with you to the program components of the KEI-week. It is also very good to encourage your KEI-kids to collect a lot of information about different study- and student associations.
As a KEI-leader you are of course available throughout the whole KEI-week and not just during the events. And of course you are not alone in this, because during the KEI-leader training on the friday prior to the KEI-week you will receive many tips & tricks to ensure that you know everything about the city and the KEI-week itself. At this time you will also receive your KEI-leader t-shirt and the wristband that gives access to all events!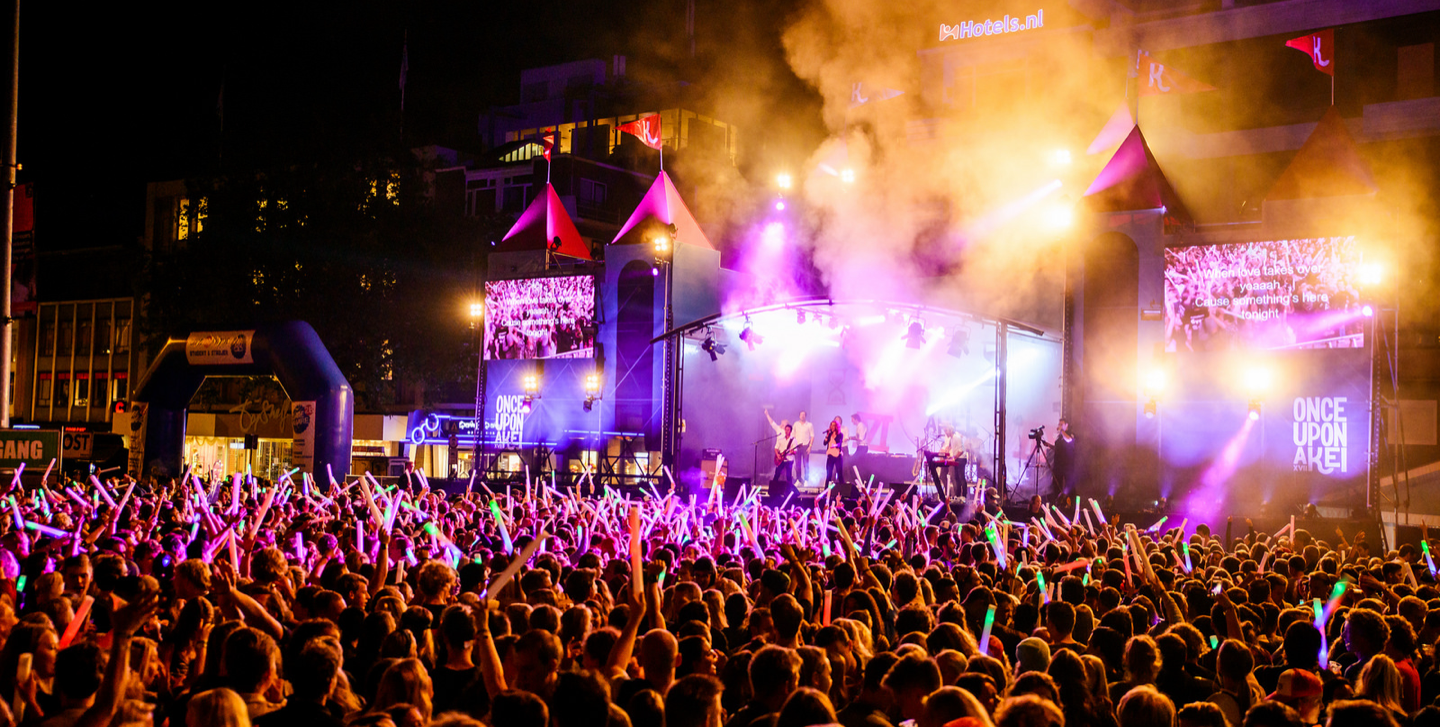 FAQ
Do I have to be in Groningen during the KEI-week as a KEI-leader?
Yes, you have to be in Groningen during the KEI-week. Depending on the measures due to the coronavirus, there is the possibility for KEI-groups to gather and join the physical activities in the KEI-week.
What is the maximum number of KEI-leaders per group?
You can sign up with a maximum of two KEI-leaders per KEI-group. This means that one person signs up as main KEI-leader and the other can sign up via the link sent by email.
What does the KEI-week have to offer?
During the KEI-week you get to know all the different aspects of Groningen. The KEI-week provides general information about renting a room student grants. You can also get in touch with sports organizations, student societies and other sorts of associations. Besides all this, there will be a lot of festivities and activities which you can participate in.