Sleeping
Looking for a place to sleep during the KEI week? No problem! Or looking for information to find a room after the KEI-week? That's also no problem, then you have to scroll down to the bottom of the page!
If you haven't managed to find a room during the KEI-week in Groningen yet, there are various options. Lots of current students in Groningen open their student houses as a place to stay for a small price. The KEI organization also offers places to sleep in. There is the KEI-camping, the Usva Sleep-In and the KEI-hostel. Finally, you can also reserve a bed in the Groningen Bud Gett Hostel at a discount!
Sleeping in a student house
Groningen has an uncountable amount of student houses. Some of these houses have rooms that are available for a short period of time, or have a room becoming available. Through this website you can get into contact with these student houses and find a place that suits you to stay. This means you'll have a place to sleep during the KEI-week and maybe even find your new student house for the long term!
Student houses can ask for a maximum of €25,- for sleeping and an extra €5,- for breakfast for the whole week. Registering for these houses opens on the 25th of May, you can do this on this KEI-week website.
KEI-camping
The KEI-camping has made a comeback! This year you can stay at the KEI-camping, situated in the "Stadspark", for just €45,-. There is place for 60 persons, divided in three large tents. We strive to make a male and female tent. The tents are equipped with a wooden floor in case of rain, picnic sets, a fridge and sockets. Of course, there are also toilets and showers available. The only thing you have to bring yourself is a sleeping bag, sleeping mat and pillow. So do you like to camp and do you want to enjoy the KEI-week in such a manner? This is definitely something for you!
Since the Stadspark is a bit out of the city center, it's necessary to fix a bike. At your online subscription for the KEI-week you could choose for a Swapfiets, which costs only €10,- a month. After the KEI-week, you can still use this bike until September 31st. In case that you don't need the bike anymore after this date, you can terminate your contract every month. Of course, it's also possible to buy a (second hand) bike or rent a OV-bike at the NS on the central station of Groningen.
 You can sign up for the KEI-camping when you register online for the KEI-week. This works on a first come, first served basis.
Usva Sleep-in
The Usva Sleep-in is located in the Cultural Student Association Usva, which is in the middle of the city. There will be places to sleep exclusively for KEI-lopers (participants), and is as such an ideal place to stay. The costs for the week are €51,- and include breakfast. You also need to bring your own sleeping things, including a sleeping bag, sleeping mat and cushion.
You can sign up for the Usva Sleep-in when you register for the KEI-week and works on a first come first served basis.
KEI-hostel
The KEI-hostel is organised in cooperation with the Simplon Youth Hostel. The KEI-hostel is centrally located in the city. As well as a bed (plus an extra €1,45 in tourist costs), there are plugs to charge your phone and other devices as well as a safe to store your things in. For €100 you can stay in the KEI-hostel all week, and also pay for a cheap breakfast (€20,- for the whole week).
You can sign up for the Usva Sleep-in when you register for the KEI-week and works on a first come first served basis.
Bud Gett Hostel
The Bud Gett Hostel is also located in the centre of Groningen, around the corner on Zuiderdiep. The Hostel is slightly more luxurious than the other sleeping options, and you can stay here at a discount during the KEI-week. For only 25 euros per night, with a minimum of three nights, you can make a reservation! This means that a bed for the week costs €125,-, plus an extra €1,45 in tourist costs per person per night. You can reserve a bed through the Bud Gett Hostel website https://www.budgetthostels.nl/?lang=en. To get your discount, you have to inform the hostel that you make a booking for the KEI-week. You can do this by typing in 'KEI-week' in the box where you normally put additional notes, or via an email. There will not be asked for a discount code. Monday the check-in will be possible from 10am and Saturday the check-0ut before 12am.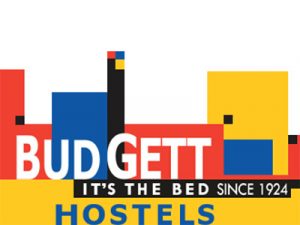 The Student Hotel
The most luxury option to sleep during the KEI-week is the Student Hotel. Besides the neat rooms, there is a gaming area, quiet workspaces and a lounge where you can chill. A reservation can be made via https://www.thestudenthotel.com/book/#/. Use the promo code "EVENT" and get 15% discount.
The Village
The Village Groningen is an international student accommodation in Groningen, just outside of the city center at Peizerweg 132. During the KEI-week it is possible to stay in our special sleep-in dormitory! In total we can host 80 students, so if you want to be sure of a bed do not wait to long with making a reservation! Not only can you use your bed, bed linen and towels but you can also make use of our beautiful lobby where you can chill together with other students! For €25,00 a night you can stay in the special dormitory. Do you want to stay the whole KEI-week? For €75,00 you can stay all week, from Monday till Saturday.
More info? <a href="http://www.thevillagegroningen.nl/">www.thevillagegroningen.nl</a>
Making a reservation? info@thevillagegroningen.nl